Keeping them schmick: top care tips for R.M. Williams boots
Written by

NewsServices.com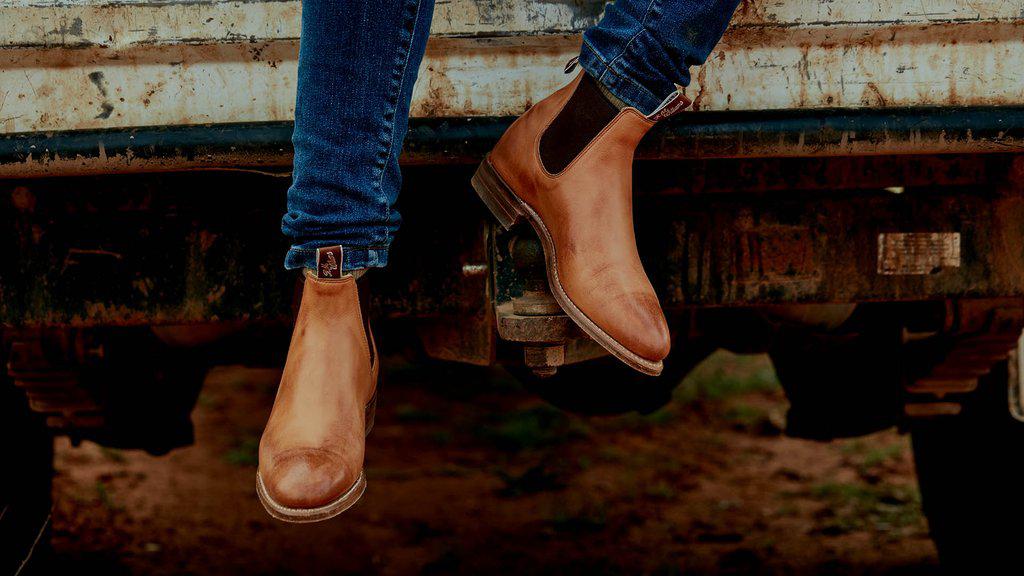 If you own a pair of genuine leather R.M. Williams boots you will know one thing: they are a very special part of your repertoire. And what's the most important thing to do for footwear you care about? Keep them clean and maintain their leather, of course!
With this in mind, here are some care tips for your boots or if you are looking to buy your first pair of top class R.M. Williams shoes in Australia.
Boot maintenance 101: basic tips
There are a few basic tips to keeping your boots at best quality. These include:
Are your boots new? Try not to wear them in rainy, muddy conditions the first few times. Also, apply a suede protector or leather cleaner before you wear them out for the first time.

Use the signature woven "tugs" to take on or off your boots. This will help maintain the elastic sides of your boots.

If your boots get wet, allow them to dry naturally away from direct heat. What's more, stuff them with newspaper so they don't lose their shape when drying.

Suede or fine leather boots can require a whole day to dry out from natural perspiration. It's a good idea to have multiple pairs (if possible) or wear different shoes in between boot wears to allow them to dry out efficiently.

Use specialised R.M. Williams footwear products as directed.
Proper care for R.M. Williams leather boots
There are three main elements to cleaning R.M. Williams leather boots. These include:

Cleaning your boots:
Wipe boots with a damp cloth to remove dust, salt, mud or dirt.

Use R.M. Williams leather cleaner evenly and directly onto your leather boots.

Rub the cleaner into the boots using a sponge or damp cloth.

Remove excess leather cleaner with a clean, dry cloth.

Let your shoes dry evenly at room temperature for at least a day before applying boot conditioner.

Avoid wearing your boots right after cleaning - this can damage the leather and lead to stretching.
Occasional conditioning
Use a clean cloth, a sponge or your hands to apply a light coating of R.M. Williams leather conditioner.

Allow your boots to absorb the conditioner over a 24-48 hour period.

Once the boots have absorbed the conditioner, give them a good buffing with a dry, soft cloth.

Apply R.M. Williams leather conditioner every six or so - basically whenever the leather starts to dry out. Leather conditioner works as a nourishment for the boots' fibres, preventing cracking and keeping them supple. Conditioner also works to protect against rain and reduces harmful build up of leather polish.

Be sure not to condition your boots too often - leather needs time to dry out and breathe. You do not have to condition your boots every time you clean them, and this is especially so if you clean your boots every week.

Polishing your boots
Regularly apply specialised R.M. Stockman's Boot Polish to remove scuffs and maintain the colour's integrity. This is especially good for maintaining yearling leather boots.

Note: Avoid using Stockman's boot polish on greasy kip or vesta leathers as they change the colour of the boots.

Massage polish into your boots using a clean cloth.

Buff your boots with a soft, clean cloth to provide them with a high shine.

If your boots have become badly scuffed, allow them to sit in the polish overnight so that the boots can totally absorb the polish. Once again, buff briskly with a shoe-shine brush, and finish the boots off with a buffing cloth to provide a good, vibrant shine.