Shipping containers come in a variety of sizes and conditions. 40ft shipping containers are a popular size because they have a lot of great uses. Many people opt for this size when they decide to purchase or lease a shipping container because it is one that can hold a wide range of products or are perfect for storage. If you plan to ship new goods, it is always advisable to purchase or lease a new container even though the cost is a bit higher.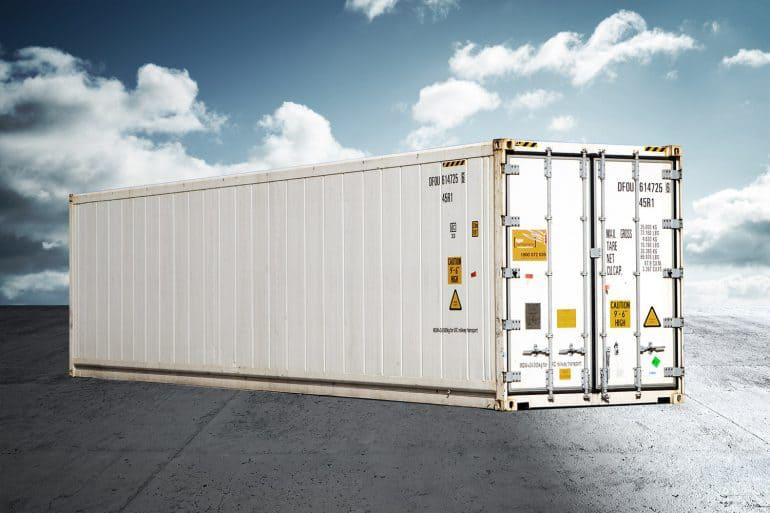 Image from Tiger Containers
What are the Main Features of a 40ft Shipping Containers?
40ft Shipping containers are constructed from high quality steel and have corrugated walls which helps the steel to be more durable in a wide range of situations. The flooring inside of the container is heavy duty marine style flooring which helps the container to stand up to all types of weather. The doors on these containers have the ability to open wide – up to 270 degrees which allows the door to swing wide open. The container itself features a multitude of lashing points which are utilized to secure cargo in the container and the outer part of the container has forklift pockets which are designed so that a forklift can pick up the container and move it from point to point. Generally, when containers are loaded onto ships a sling is used with a crane, but the forklift pockets are something that is used in a shipyard or on a site to move the container around from place to place.
If a 40 ft container is to be used for shipping, then when the container is loaded the maximum weight allowance is limited to about 30,000 kg. There is no weight limit put on containers that will only be used for storage. If you plan to use a storage container for a home renovation, these 40 ft containers offer a large amount of space. The main problem that you will have is to ensure that you have enough blank area for storage of the container.
Another option, if you plan to use the container for storage, is to store it at a proper, secured storage yard. Some places that sell containers will not charge you anything extra for the storage of the container once you purchase it. If you are going to store the container in your own yard, you will need to prepare the area where the container is to be placed by making sure it is level and having some gravel placed in the area.
The specifications of the 40' container are as follows:

These shipping containers are constructed from 14-gauge steel and feature very strong corner posts. They also can be outfitted with a lockbox system that cannot be tampered with by would be thieves using bolt cutters.
You can purchase or lease your container in a couple of styles. There is the 40 ft open top container which is open on the top and can be covered with a strong heavy canvas material which helps to protect it from the elements. These types of containers are usually for the purpose of transporting goods that are so tall that they will not fit into a regular sized container that has is enclosed. The 40ft high cube shipping container is slightly taller than a regular 40ft shipping container. This container is specifically designed to provide more headspace for taller cargo. The features of this type of container are very similar to the standard sized container version.
Shipping Products Using the 40ft Shipping Container
The size of these containers makes them ideal for the shipment of many different types of products, in fact, that is what they are primarily used for. They are sturdily built and provide good protection from vermin, theft, weather and all types of damage. If you want to transport products that are bulky, this type of container is ideal because it can lower the cost of shipping.
What can be Stored in a 40ft Shipping Container?
The 40 ft shipping container offers a great deal of space for storage of items. You can store many different things in this type of container including sports equipment, machinery, lawn equipment, wood, documents, vehicles, and extra goods from your home where you do not have the space to keep them in your home.
Can the 40ft Shipping Container be Modified?
Shipping containers are easy to modify to make them into other types of structures aside from shipping use. Whether you need extra storage, a home office, a bonus bedroom, rental accommodation, a pop-up shop, a garage or a swimming pool, these containers provide you with exactly what you need. If you are looking for a shipping container that is ideal for the uses you need it for, you may wish to consider 40ft shipping containers.