Written by NewsServices.com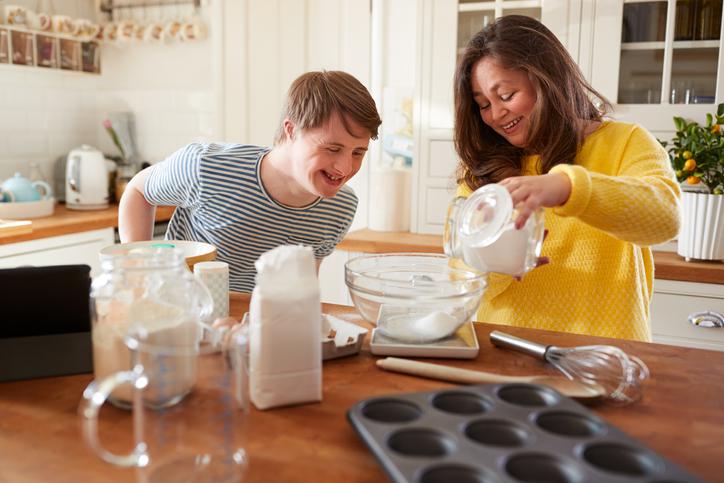 If you care about making positive changes in the community and would like to help others, then becoming a disability support worker might be the career path for you.
Australia is in serious need for more disability support workers as there is a huge shortage in the field, so if you've considered disability support in Melbourne, Sydney, Perth or beyond, here are some important tips on how to manage what can be a stressful position.
Stress management techniques are helpful
Disability support can be demanding and, at times, stressful. You will be assisting people who may have various challenges, and this can be overwhelming for the support worker. Before you start your career in disability support, research and practise stress management techniques. These can help you on those days when things seem a little too overwhelming.
It's important to be empathetic
You have probably chosen this career path because you are an empathetic person - that's great! But it is important to continue consciously practising empathy throughout the early days of your career. You will be working with someone/multiple people who face a variety of challenges throughout their days and you need to be prepared to support them throughout these challenges.
These people deserve empathy, just as you do, and at times it can be difficult to provide that. You may want to practise mindfulness/loving kindness techniques, attempt to embrace the mindset of someone who cannot fully communicate their needs or work towards understanding the smaller aspects of their disability.
By practising empathy before you commence your career in disability support work you will be able to bring that into your career and make it last down the path.
Earn the necessary qualifications
Social work and disability support require certification to enter the field. It is up to you to decide what kind of disability support course suits your lifestyle. In the pandemic era, many courses are now online, and this could suit your lifestyle if you have other commitments like part-time/full-time work to attend before starting your new career.

Understand your relationships
People living with disabilities and other challenges can struggle to understand various social elements of their lives. They often rely heavily on their support worker as their personal relationships are often put to the test. A disability support worker's job is to assist in communication where necessary so they can express themselves without any hurdles.
Understand if the path is right for your
There are different types of disability support workers, so it's important to recognise which path is right for you. There are multiple fields you can enter, including assisting someone with in-office/workplace tasks and caring for people in their home/care centre. It's up to you to decide which kind of disability support work is most suitable for your attributes and the path you want to take in the field.
Practise self-care
Disability support and social work can be very challenging, and these stressful challenges can often put us in a negative mindframe. The most important thing here is to practise self-care: you are providing a caring, helpful service for people who are often left behind in life, and you should be proud of yourself for showing that love and kindness.
It's important not to be too hard on yourself and to ensure that you too are well taken care of throughout your career as a support worker.