Written by NewsServices.com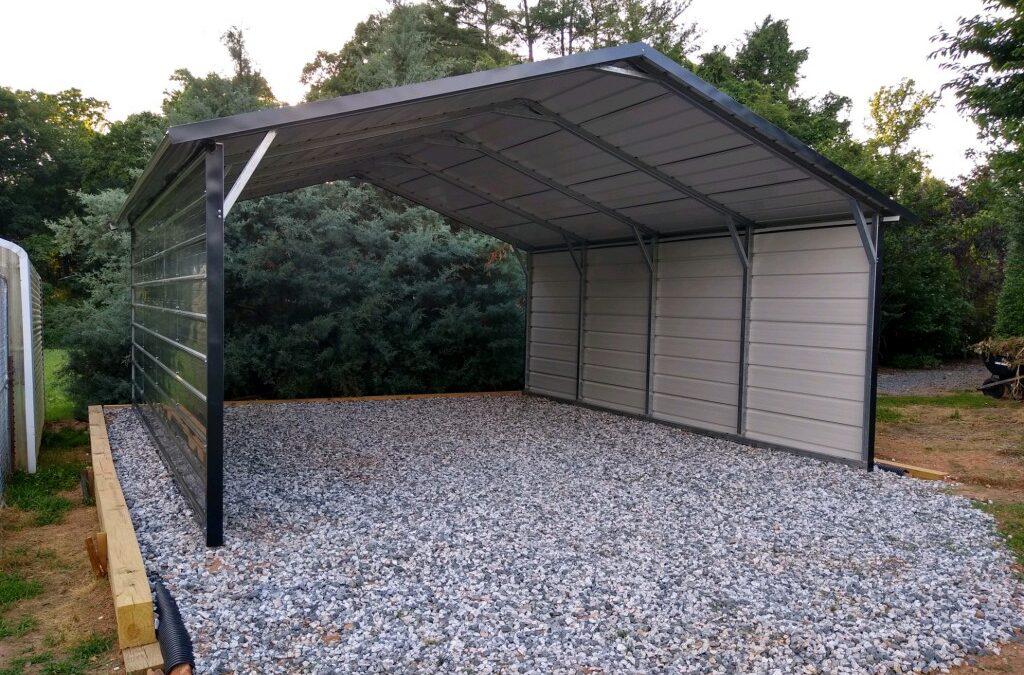 Building a carport is one of the most exciting things you can do for your property. But you have to consider the size and construction when choosing your design as it has to be perfect for your needs. When it comes to aesthetics, you need to consider the roof design!
What's more, you want your build to add value to your home, so it's a great idea to choose a high quality model and one that is going to amplify your home's style and functionality.
Let's take a look at this helpful guide on how to choose the perfect design for your home:
It's not a one-size situation!
When it comes to carport kits prices, you want a design that is going to provide the right size capabilities for your needs. You want it to provide ultimate vehicle protection as well as covering anything else you intend to store under the shelter. Obviously, these designs often end up sheltering a whole range of equipment, so you have to consider any current and potential future goods you might need to store there.
You may only have the one car that needs sheltering, and this is perfect for the standard size design. However, if you have a small fleet of vehicles, trucks and other equipment, then you may want to consider a double or triple design just to ensure that your vehicles and other property are sheltered from the storm!
Design style
Once you have chosen the size, you want to consider its construction style. There are two separate designs: attached and freestanding. Freestanding designs can be placed wherever you want on the property (given that they adhere to national construction and local council guidelines!).
Attached designs, conversely, can help you save on building costs, as one part of the design is already attached to your home (rendering it cheaper to build!). But you don't need to consider your design's stability, ensuring that the team you go with has a reputation for providing the sturdiest, most reliable builds.
Roof design
Typical Aussie homes come with either flat, gable or skillion roof designs. Flat roofs are the most common among the three, as they are the cheapest and easiest to install - but there are reasons for this! For example, flat roof designs can be difficult to drain and often allow water to pool, something which can cause damage to the design.
Skillion roofs contain a large slope, which makes them easier to clean and allows water to drain off with ease. What's more, they look incredibly stylish, so many people use these designs to complement their home's pre-existing aesthetic style.
Gabled roofs also contain a large slope, and work in similar ways to skillion roofs for this reason. What's more, they are easy to clean and drain, making them a popular design for people living in regions with a high chance of storms. Finally, they add a stylish, rustic aesthetic to a home and complete its aesthetic style.
Remember to ask the experts
Of course, the pros are always on hand to help you choose the right design for your home. All you have to do is contact the experts and discuss what will work for your home. You will find that they have the skills and experience to provide you with the advice you need to find the perfect design for your home regardless of its aesthetic, climatic or size requirements