Written by NewsServices.com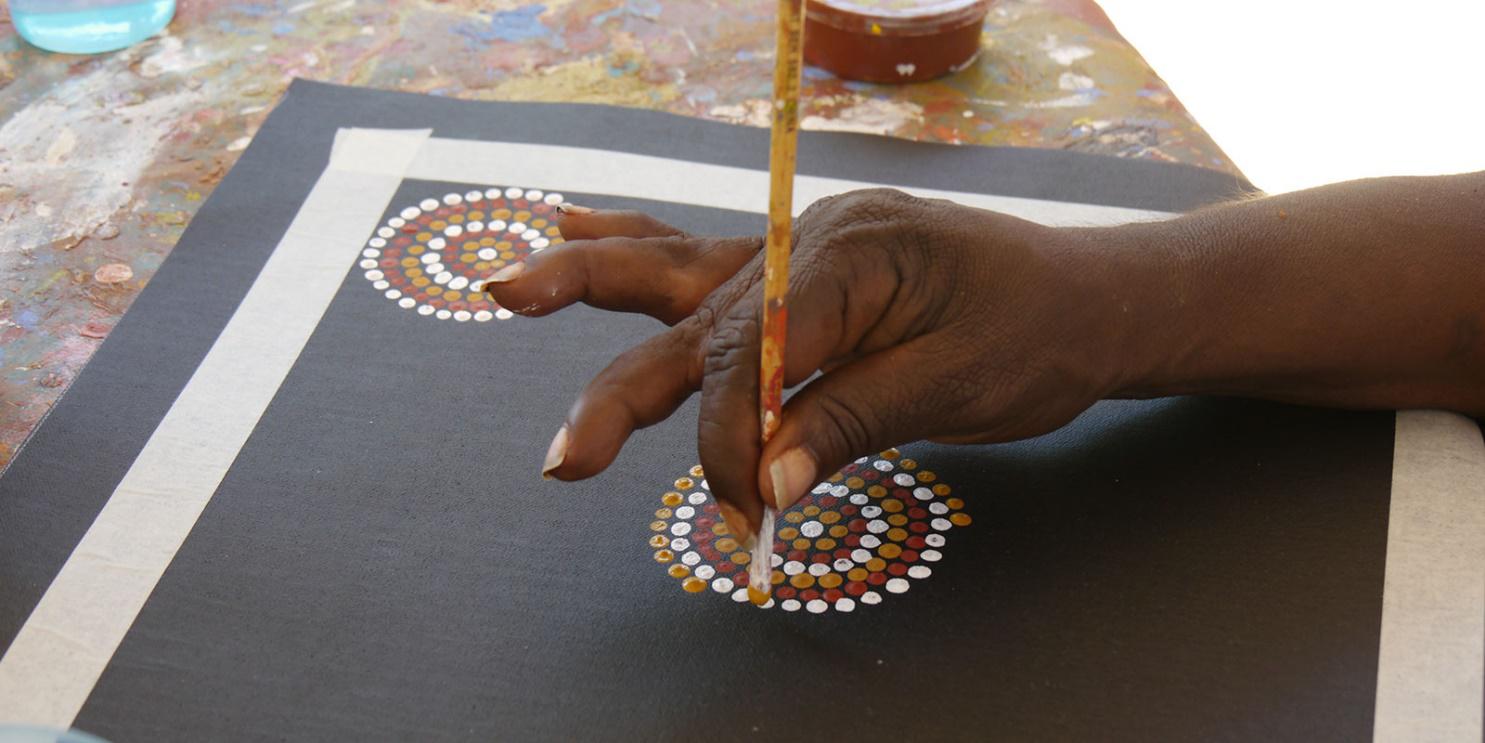 Many people outside of the art community reduce Indigenous art to dot paintings. But these people might very well be unaware of the fact that Indigenous painting is the world's artform, having been produced on rock art sites throughout Australia for thousands (and thousands) of years!
This being said, Aboriginal art dot paintings are important to Indigenous art and culture as a whole, but there are many other amazing things to learn about Indigienous art.
Let's take a look at six of them below…
Dot painting contains hidden messages
As previously mentioned, dot painting is perhaps the more widely recognised Indgenous art form, especially to people outside of the Indigenous art community. However, it was created as a way of hiding messages from white settlers, as Aboriginal people believed the settlers could understand secret knowledge maintained by their people.
Only particular tribes undertake the dot technique
As dot painting became very popular with the popularity growth of Indigenous art, many people thought anyone could undertake this technique. In fact, quite the opposite is true!
Only certain artists from particular tribes can undertake the dot painting technique with authority, and there is plenty of training and education that has to be undergone to learn this technique and its special messaging. The artist's heritage has a significant impact on the ability to use such a technique properly, and Indigenous artists from tribes that don't traditionally use the technique may be barred from attempting to use it in one of their paintings.
Only Indigenous artists can produce Indigenous art
Indigenous art is only considered so when painted by an artist with Aboriginal heritage. A non-Aboriginal artist does not have the recognised authority to paint Indigenous art as the artist's tribal origin is central to the artwork itself.
If an artist doesn't have any known Aboriginal heritage, then they cannot represent a particular style that is important to Australia's different tribes. This being said, the Indigenous art community isn't exclusionary - there are plenty of cultural centres and workshops around Australia where you can learn more about the different styles of Indigenous art.
Each painting tells a story
The European style of "art for art's sake" doesn't typically apply to Indigenous art - each painting has its own story to tell and so does the artist painting it! These stories can encompass anything from stories about the artist's life to tales about their parents, warriors and more. Sometimes, they simply reflect the undertaking or daily chores, but regardless, they each contain their own unique tale that makes them important to the artist and Indigenous culture.
Artists need permission to paint certain pieces
Aboriginal artists can only paint pieces that stem from their lineage. If they would like to paint a piece regarding particular sacred or historical information, they have to receive permission from the respective tribe or body before proceeding. This is all part of the importance of artists using their tribe's style, technique and stories so as not to disrespect other tribes.
It's some of the world's oldest art!
Indigenous art is the world's longest living/ongoing artform, with some rock art sites dating back an incredible 30,000 years! Certain artforms have been developed more recently, but the fact remains the same: Indigenous art is some of the world's oldest, and continues to carry an incredible tradition and style that makes it so special and important to Australian culture.