Australian wellness brand expands range with antioxidant vegan collagen products
Written by

Tess Sanders Lazarus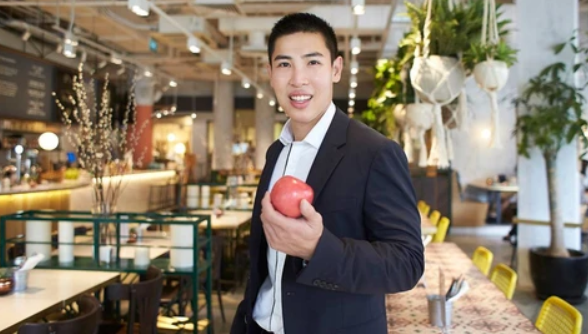 Renovatio Bioscience, an Australian success story founded by Dr Vincent, a well known and highly respected antioxidant researcher, food scientist and clinical nutritionist, has just launched a suite of new products to further expand its range of revered wellness products. 
Renovatio produces the highly popular range of Activated Phenolics, considered the world's most potent source of antioxidants.  Renovatio products are made from 100 percent Australian apples.  The products are considered superior because of their unique scientifically developed and patented production methodology which involves the extraction and activation of the apple's antioxidant ingredients, and the body's ability to absorb up to 97 percent of their goodness.  
Products in the Renovatio range include Activated Phenolics powder, Activated Phenolics Tablets and APSKIN, a skin cream made with Activated Phenolics.
Launched just over three years ago, Renovatio has grown quickly amassing a large following both within Australia and overseas.   Renovatio products are now exported to over ten countries and can also be found on many supermarket, health food, and pharmacy shelves throughout the country.   Mr Vitamins recently increased the number of stores stocking Renovatio products to 20.
"Our new products reflect the growing desire of consumers to complement their diet and lifestyle with a trusted supplement that is vegan," Dr Vincent said today.
The three new products launched this week include:  Hair, Skin and Nail (Activated Phenolics with Vegan Collagen), Gut and Digestion (Activated with Advanced Prebiotic), and Activated Phenolics with Vegan Protein.
"Our entire range is vegan, our new products add an additional suite of options for those seeking plant based targeted supplements with added vegan wellness benefits," Dr Vincent added.
We are 100% Australian company using only Australian grown products.
"Our research shows that consumers are seeking out products that support gut health.  Our new Gut and Digestion product not only helps to improve the digestive system, it supports the gut microbiome which plays a key role in digesting the food we eat and absorbing and synthesing the nutrients.   The Activated Phenolics in the product supercharge the product's ability to do its work in the gut. It helps to reduce the inflammation rate and improve digestion functions.
"We believe our new products meet a need in the market and will also be very well received in overseas markets where demand for health and wellness products that feature vegan ingredients is growing.
"Many health and wellness products that feature collagen come from animal sources such as beef or fish.  Our new Hair, Skin and Nail product is vegan.  Rather than sourcing collagen from animals, we have created our own collagen using world leading technology, by providing all the necessary nutrients for our body to build its own collagen.
"People always associate collagen with anti-ageing but what they don't understand is that our body cannot absorb collagen that we eat or drink, our body has to synthesise the collagen itself.
"Thanks to advances in scientific research our collagen 'building block' is easily digested and absorbed by the body."
Renovatio Bioscience (Renovatio) was founded by Dr Vincent in 2016 following his breakthrough discovery while undertaking antioxidant research at the University of Newcastle.   Dr Vincent developed a laboratory technique to extract the world's most potent antioxidants 'activated phenolics' from Australian apples and other produce using only water.   His innovative work solved an issue which had been perplexing scientists all over the world for nearly 80 years.    
Dr Vincent patented and translated his innovative work into a range of 'turbo charged' health and wellness products to help people access the world's most potent antioxidants in an 'easy to consume' form.