6 Genius Tips for Your Business Trip to Hong Kong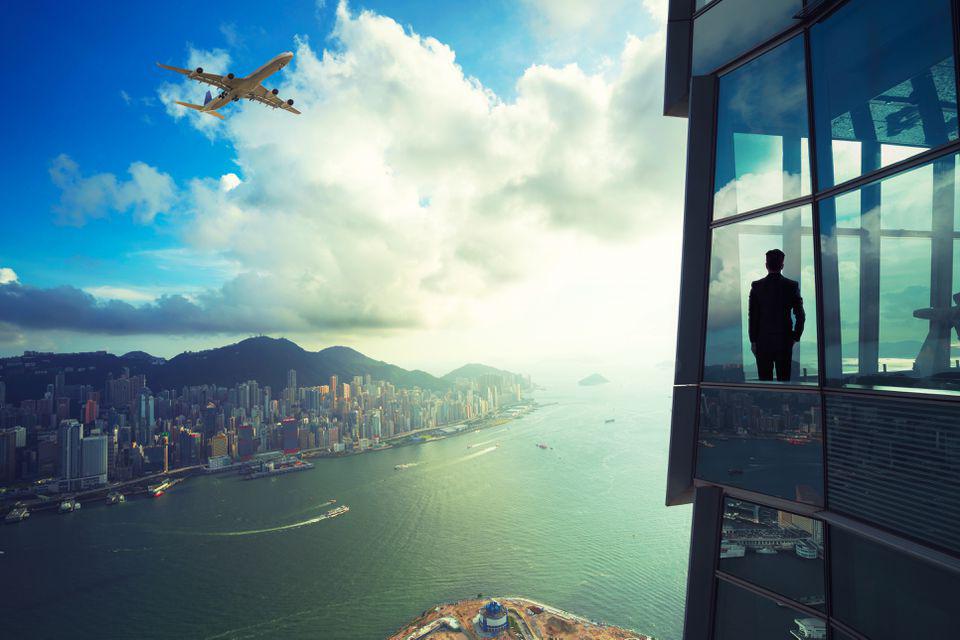 g
Being a unique blend of modern British and traditional Chinese influences, Hong Kong is a skyscraper-filled metropolis scattered with beautiful national parks and peaceful green areas. Due to its undeniable individuality, wonderful personality and an incredibly favorable position that represents the ideal gateway between the East and West, Hong Kong is not only a top tourist destination, but also one of the most important business and financial centers in the world. If you are planning a business trip to Hong Kong, here are some genius tips that will help you understand this city better and successfully close any deal:


Packing appropriately for the trip
Although casual clothing is appropriate for leisure activities, business attire in Hong Kong is still quite conservative and professional, with men being required to wear business suits, and women smart dresses or skirts and blazers for business meetings. However, as the weather here can get quite hot and humid, particularly during the summer, choose business attire made of more lightweight and breathable materials, and don't forget to pack an umbrella, especially if you're visiting during the monsoon season. As presenting yourself in print is quite important in Hong Kong, it would also be a good idea to bring a stack of business cards you can offer to potential partners and clients respectfully, using both hands.


Getting around Hong Kong
One of the biggest mistakes people make when going on a business trip to Hong Kong is relying too much on cars for transport, whether it's a rental or a taxi. However, parking fees are quite high in the city, the traffic is heavy all day long, and the taxi drivers usually don't speak English well enough to understand most location names and addresses, apart from the most popular tourist attractions. That is why the best option might be to rely on Hong Kong's metro system (the MTR) as this incredibly clean, fast and efficient system is one of the easiest and most reliable ways to get around the city that even gives station announcements in English, as well as Chinese.


Finding the right accommodation
When traveling to busy, often overcrowded Hong Kong, one of the most important things to do is find accommodation in the best possible location that will allow you to arrive at all of your meetings on time, and leave a good impression. What's more, you need a comfortable, peaceful and quiet place where you can properly rest after a busy day. That is why it might be best to find a cozy service apartment in Hong Kong that is safe, sound and comfortable enough to make you feel right at home, especially if you're planning a longer business trip or an extended stay in Hong Kong.


Understanding the local culture
Although Cantonese is the primary language in Hong Kong, most business meetings and transactions are done in English, with some businesspeople even having a designated English name to help break the language barrier. As the Chinese are highly concerned with losing face, it would be best to stay courteous and control your emotions in business meetings, and always offer criticism subtly and in private, or even better, through a respected intermediary. Meals are also considered to be quite important in Hong Kong, and believed to build strong and lasting business relationships, so don't be surprised if a number of your meetings are scheduled during lunch or dinnertime.


Hong Kong business etiquette
Relationships are highly important when conducting business in Hong Kong, which is why it's often best to be introduced to potential business partners and contacts by an intermediary, preferably one of higher social status. When planning appointments, always do so far in advance, from a few weeks to even months. Apart from arriving on time, or even early to your scheduled meetings, remember to greet your associates with a light handshake, and maintain slightly more eye contact than usual. When receiving correspondence, always reply as quickly as possible, even if it's just to confirm you have received the message, as business moves quite quickly in Hong Kong, and you risk losing a deal if you take too long to respond.


Must do experiences in Hong Kong
Apart from being one of the most important business centers in the world, Hong Kong is also a vibrant, lively and exciting destination to visit as a tourist, with an eclectic blend of Asian and Western cultures, and a plethora of different performing arts, including drama, opera, music and dance. Having a distinct and incredibly delicious cuisine, tasting a traditional dim sum is an undeniable must do experience in Hong Kong, as it's a staple part of Cantonese dining culture. With breathtaking natural wonders and beautiful historic buildings, Hong Kong truly offers a unique experience for every traveler.
From general travel advice to business etiquette and culture, these genius Hong Kong tips will not only help you close a business deal quickly and successfully, but also allow you to enjoy your trip to this world business and financial center to the fullest.