Best Ways to Travel if You`re a Spiritual Nomad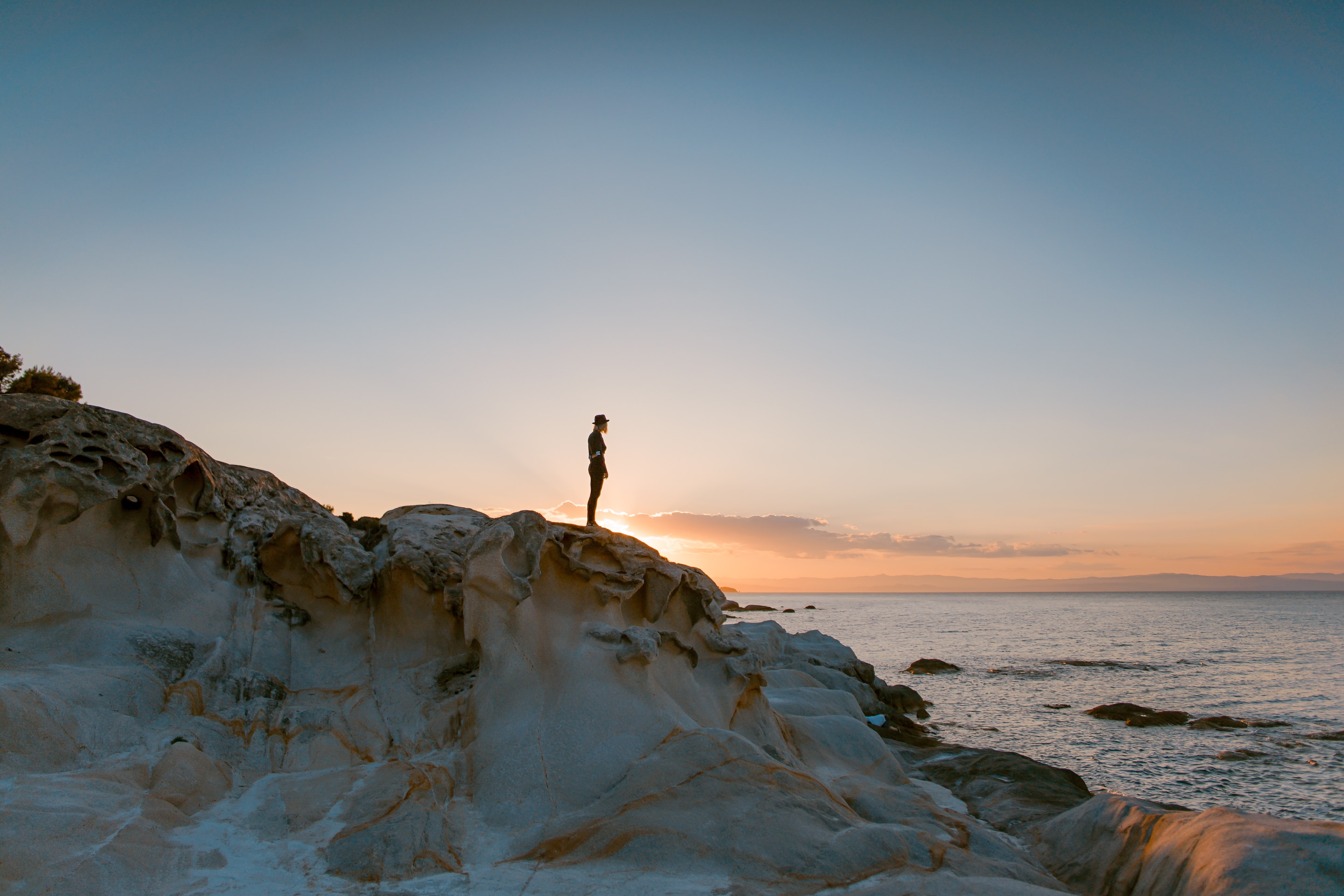 There are different kinds of nomads, depending on the reasons they've chosen this particular lifestyle and the ways in which they travel and earn their living. However, probably the most interesting people to be around are spiritual nomads. The purpose of their travels is, as the name says, a spiritual one. This means that they are focused more on the search for meaning and that, above everything, they value basic human virtues. They observe the places they visit and the people they meet with curious eyes, eager to learn about themselves through interaction with everything and everyone they come into contact with. This insight they gain through their contact with their surroundings makes them wiser and more understanding, and consequently more interesting to talk to. If you're one of these wonderful people, or you're simply curious about how they live and move from one place to another, here is what you should know.


How to earn your living
Unlike digital nomads, who often have full-time online jobs, or seasonal nomads, who work for several months and then travel until they spend the money they've managed to save, spiritual nomads are usually poor. While this is something that they've chosen, since it isn't in their nature to pursue material wealth, they still have to find a way to pay for the essentials, such as food or shelter. For instance, it's common for spiritual nomads to teach. In fact, once they find what they perceive as good in the world and they discover what makes them happy and liberated, they're eager to share it with anybody who'll listen. That way they can spread the wisdom, compassion and joy around. Furthermore, many of them are artistic, so they may give some sort of art lessons, create jewelry or other decorative objects for sale, or even become buskers and entertain people for money. If this is not the case with you, but you still want to be a spiritual nomad, look for bars and restaurants where you can wait tables for a short while, or offer locals to help them with things like gardening or home maintenance. All of these jobs keep you in close contact with people, which can enrich your mind and soul. As long as it doesn't make you stray from your original goal, which is to find some deeper significance in this world, those who are willing to work can normally find some sort of job wherever they go.


Where to stay
No matter what type of nomad you are, you can always choose whether you want to stay in one place for only a day or two, a few weeks, months, or even a year or so. Staying somewhere for a short while, especially during the warmer months, allows you to sleep in a tent. However, this isn't always possible. Some places and months are simply too cold for that, and if you're staying in one place for longer, you'll want a cozy place to stay. Probably the best solution is to find affordable studios for rent. These are practical for several reasons. First of all, if you're traveling alone, you can find them furnished for one person, but also for two people for those who are traveling as a couple. Second, these studios usually cater to short-term residents as well as the long-term ones, and they have the option of a balcony, in case that's important to you. Finally, they provide you with the opportunity to meet new people, since they tend to have a communal lounge and even a shared kitchen. Look for decorated studio rentals which offer such amenities as fresh towels, hairdryer and a private bathroom, and which have laundromats. An access to a rooftop would also be great, so that you can practice some white light meditation. Also, make sure that the kitchen is fully equipped and that the bills are included in the price, so that you aren't surprised by any additional expenses when you decide to leave.


Staying safe
When you combine the spiritual nomads' focus on the virtues and the nonmaterial with their desire to talk to as many new people as they can and their general lack of money, it seems pretty logical that they choose to hitchhike in order to get from one place to another. After all, they don't carry too much luggage, as they don't rely on the material things, which means that they can go backpacking and hitch a ride from anybody without too much effort. However, as rewarding as this can be for a spiritual nomad, it also carries a certain amount of danger. That's why you should always take some precautions before you sit in strangers' cars. For instance, taking a photo of the car with the license plates and the driver, and sending them to someone you trust via a message is one way to have somebody know exactly where you are and who you're with. Also, if you have a choice, always opt for rides from families with children in the car, since they are more likely to drive carefully. Smelling alcohol as soon as you open the car door is a sure sign you should definitely wait for another ride. Finally, avoid hitchhiking at night, try to always hitchhike in couples and always trust your gut. If there's something about a driver that's making you uncomfortable, don't get into their car. Another one will come along, and staying safe should always be your priority. And if there's a possibility for you to travel by bus, perhaps that would be a better option.
If you're a spiritual nomad or thinking of becoming one, familiarize yourself with the optimal ways to travel and stay safe and sound. And if you aren't a spiritual nomad, but you happen to cross paths with one, take some time to talk to them. They're usually empaths and very kind people and there's a high chance you'll benefit from giving them a few moments of your time.