Asia-Pacific Leads with Seven Fastest-Growing Markets for Flexible Workspace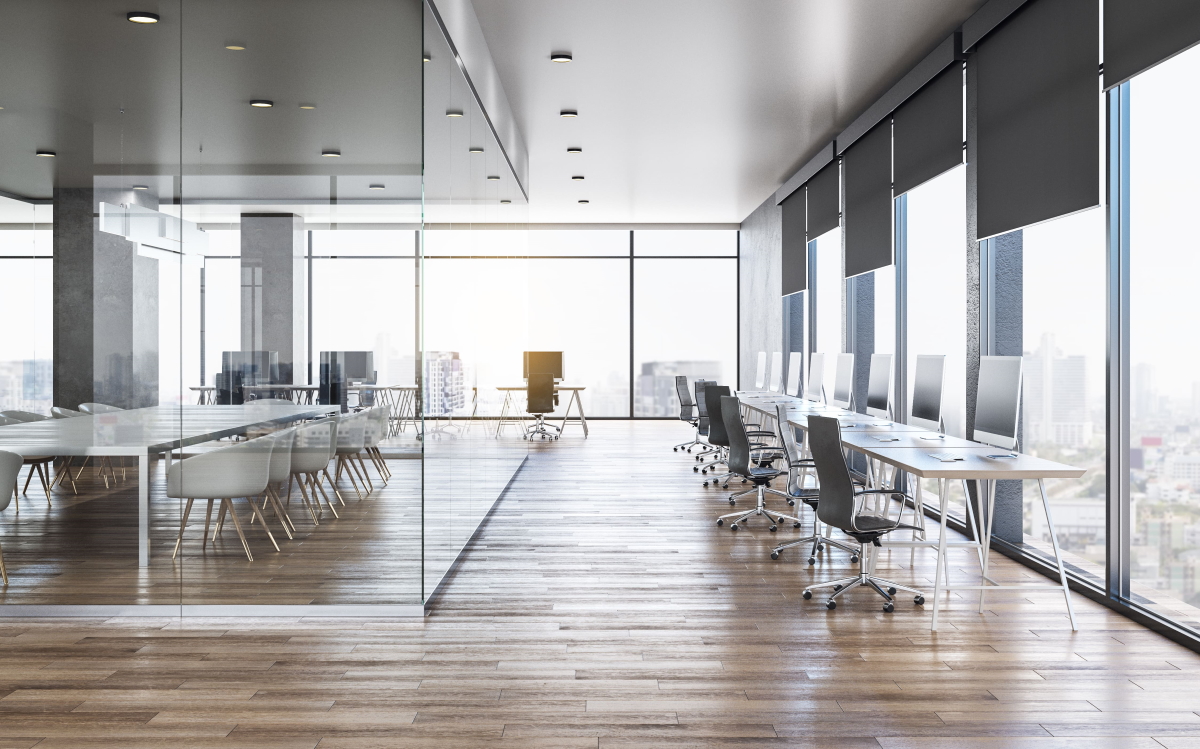 Instant's latest research explores the APAC flexible office space market, which has seen a third successive year of high growth.
Despite a backdrop of political unrest and uncertainty driven by COVID-19, the Asia-Pacific flexible office market has remained strong over the past 12 months. According to Instant's latest report, the industry is in a good position to benefit as companies across the region adjust their office strategies.
The flexible office market remained strong in the Asia-Pacific region over the past 12 months despite a tumultuous backdrop of political unrest and social uncertainty driven by COVID-19. And the industry appears well placed to benefit from the changes to office strategy from companies across the region.
The resilience of client demand in the face of these issues points to a bright future for the Asia-Pacific Flexible office solution and suggests that the broader approach to the procurement and operation of offices has changed for the long-term.  The data comes from The Instant Group, the global specialist in flexible workspace, with more than 20 years' experience in the market. 
Supply of flexible workspace – consisting of coworking, serviced offices and space as a service– grew by 19% over the past 12 months in the region, the third successive year of high growth.
There are now nearly 10,000 centres for flexible workspace in the region, meaning that it is fast catching the more established markets of Europe and the US, despite its relative immaturity.  Seven of the ten fastest growing markets for flexible workspace are now in Asia. 
"The impact of Covid-19, the first Black Swan event to be seen in a generation, has been severely felt across the industry and is not something that we can ignore. The trends that we expect to see during 2020 will no doubt be very different to what the industry has seen in the past, but the long term future still looks very healthy," explained Sean Lynch, Managing Director of the Instant Group in Asia-Pacific. 
"A trend that started with younger workers looking for short-term, flexible space has become a key tool for businesses of all sizes and is a trend that we predict will only grow in momentum across the Asia-Pacific region in the coming months as those companies that have expiring leases look at ways to futureproof their workplace strategy."
The flexible office market in Asia-Pacific is growing at a rapid pace. Of the top 20 cities across the region, 60% witnessed double digit growth in supply throughout 2019. Growth in Hong Kong has slowed compared to previous years, with Sydney, Kuala Lumpur, Singapore and Jakarta overtaking in 2019.
Several Indian markets, including Hyderabad and Pune are currently among the fastest growing markets in the Asia-Pacific region. More mature markets have witnessed slower growth, mainly due to the lack of vacant office space available.
The impacts of Covid-19 are expected to be wide ranging in the short term with both supply and demand for flexible workspace impacted. The appetite we had seen for the flexible workspace market that we had seen throughout 2019 is thought to still exist but, as indicated in our forecast this does not mean the industry is exempt from short term pain. In the short time since "Lockdown" began to alleviate, we have already seen customer demand for flexible workspace return to pre-COVID-19 levels.
While the region had experienced several bumps in the road throughout 2019 many operators had still be looking to expand their operations throughout 2020. We are unlikely to see the previously expected levels of new investment as providers look to solidify their existing operations and there is no doubt that certain providers will not be able to weather the storm. These two factors mean that for 2020 at least the growth in supply is likely to be cut right back to single digit levels of just 6%. A far cry from the levels seen over the last 5 years.
"We have seen across APAC a number of operators grow and bring great variety to the market. This shows that for those with a strong understanding of flex, who know the local market, and are willing to evolve with it, it will continue to be an exciting industry," said Sean Lynch. 
"As businesses we face challenges that are outside of our control, but with the fierce competition growing across the region, this can only give more options to our clients and push us all to evolve."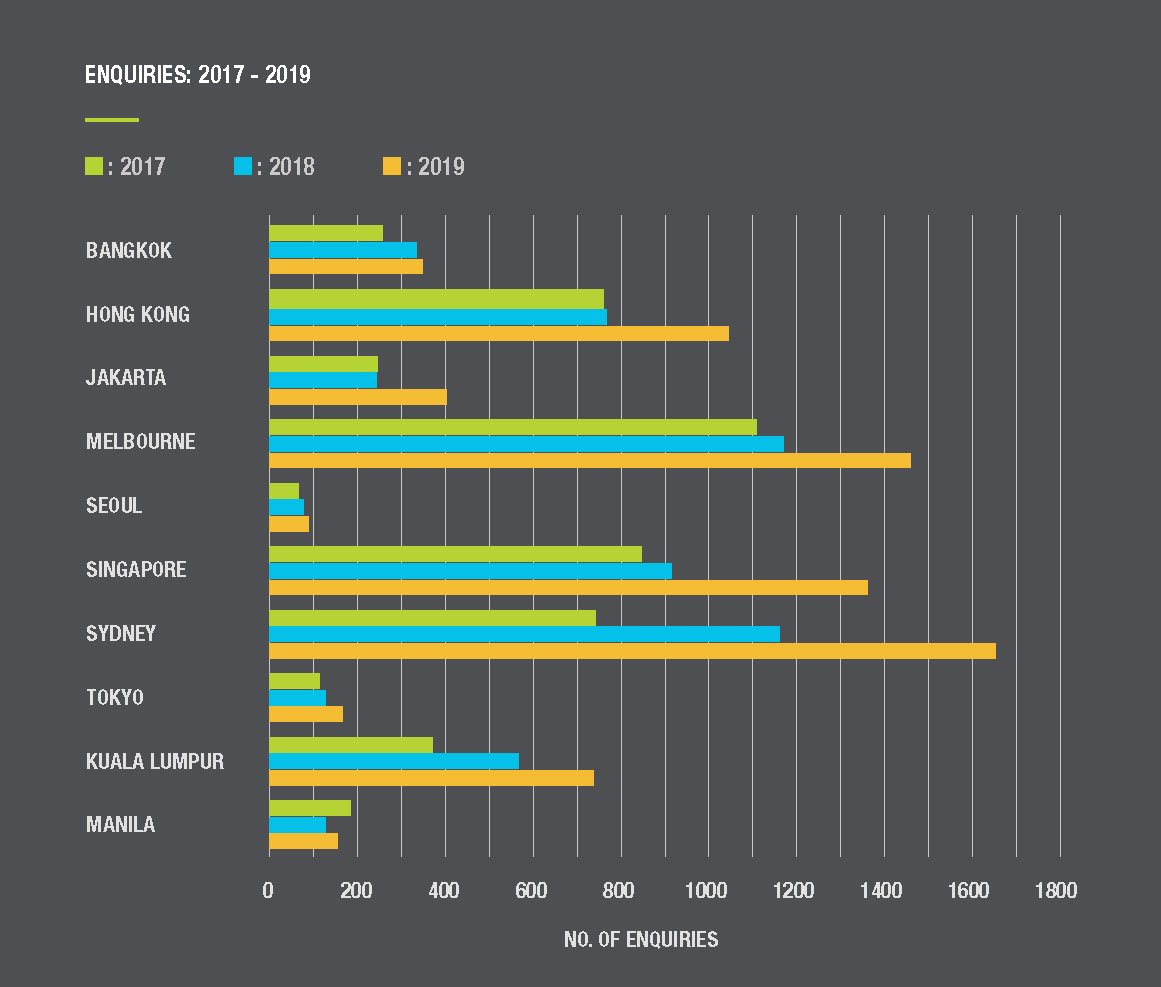 The Instant 'Managed Office'
Where Instant takes on the lease with the Landlord and sub-leases to our clients on mirrored terms. This combines upfront Capex costs and property services fees into one single contract. Instant provides the client with a fixed cost and a single supplier to manage and oversee the whole process - from acquiring the space, designing, fitting out, to facilities management whilst in occupation, and making good upon exit.
Instant: Rethinking Workspace
Founded in 1999, The Instant Group is a workspace innovation company that rethinks workspace on behalf of its clients injecting flexibility, reducing cost and driving enterprise performance. Instant places more than 11,000 companies a year in flexible workspace such as serviced, coworking or managed
offices including Amazon, Barclays, M&G , Booking.com, Shell, Capita, Serco, Teleperformance and Worldpay making it the market leader in flexible workspace.
Its listings' platform www.instantoffices.com hosts more than 15,000 flexible workspace centres across the world and is the only site of its kind to represent the global market, providing a service to FTSE 100, Fortune 500, and SME clients. 
With offices across the globe including London, Paris, Berlin, New York, Chicago, Dallas, Miami, San Francisco, Hong Kong, Sydney, Singapore, Kuala Lumpur, and Melbourne. Instant employs 300 experts and has clients in more than 150 countries. Instant is ranked #28 in the 2019 Sunday Times HSBC International Track 200.