Aussie hair growth product made with outback fruit proving popular among Asian consumers
Written by

Tess Sanders Lazarus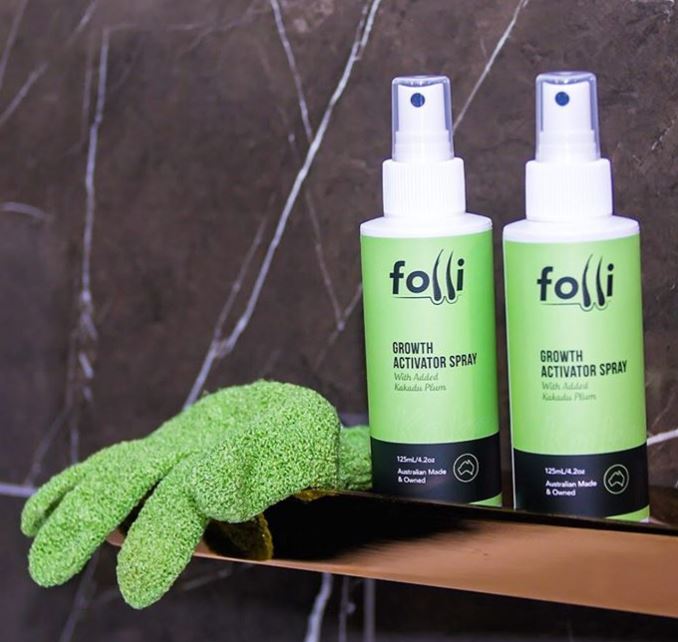 Since launching in April this year, Australian hair growth product, Hair Folli, has found a growing market of avid buyers in Asia.
Hair Folli contains a key ingredient –  the Kadadu Plum - a rare Australian fruit packed full of vitamin C and antioxidants.    Asian consumers are known to highly value the nutritional aspects of produce.   According to a recent study, 88 percent of Chinese consumers preferred produce that claimed to be more sustainable and planet-friendly, compared with 55 percent in the US and 52 percent in the UK. 
According to Trung Vien, creator of the new product, Hair Folli is a hair growth product for both men and women that helps to stimulate hair growth by improving blood flow to hair follicles.  
"Hair Folli is vegan friendly, animal friendly and completely natural. It's also clinically tested by pharmacists to make sure it works. In fact, we're so confident it works that we're offering a 60-day money back guarantee," Vien said.
"Hair growth is one of those things that silently affects so many Australians. We underestimate the problem because those who have it don't like to talk about it. I decided to create Hair Folli because I had quite a few of my friends experience some serious hair loss and they all said the same thing: nothing works."
Hair Folli is a vasodilator, meaning it improves blood flow to your hair without artificial chemicals. Hair Folli contains an extremely rare fruit found only in Australia that most Australians have never heard of: the Kakadu Plum.
The Kakadu Plum fruit has 100 times more Vitamin C than oranges and 16 times more antioxidants than blueberries. Research on the fruit has catapulted its use in food and health products in recent decades.
"Kakadu Plum is found in the north of Australia, particularly in the Kimberley region of Western Australia and the Arnhem region of the Northern Territory. You're not going to come across a lot of Kakadu Plum trees down south, which is probably why most Australians don't even know it exists," Vien said.
"The fruit has been incredibly popular among Indigenous Australians that lived around northern Australia for thousands of years. They apparently used the fruit as bush tucker and even medicine. Only now are we catching on to what Indigenous Australians have known for centuries: that the Kakadu plum is a superfood with some truly incredible health benefits.
"Kakadu Pulm is used in a lot of jams, sauces and relishes, but it also has a lot of extraordinary properties that have led to its classification as a 'superfood'. It's even been used to treat skin conditions and sores. Through Hair Folli, we've also discovered that it can actually have some incredible effects for hair growth."
Hair Folli is a business, but not as you know it. The business will be donating almost 100 percent of it's profits toward mental health organisations.
"I've helped hundreds of businesses make a lot of money, but with Hair Folli, I wanted to do something different. Just about all the profits we make from Hair Folli will be donated to mental health organisations," Vien said.
"Hair Folli is one of those products that I get incredibly proud of whenever I look at it. Not only do I get the satisfaction of knowing that the product is going to help hopefully millions of Australians with their hair regrowth, but with every little bottle, I get to donate a portion of the sales to an organisation that helps people with their mental health. It's an amazing feeling."
Followers of Hair Folli can like it's Facebook page or follow Vien on Instagram. Before starting his first business in 2010, Vien was a financial planner at a major bank. Vien grew up in a working class migrant family and has managed to forge an incredible career in business and finance.  Hair Folli can be purchased online through Hair Folli's website, www.hairfolli.com.