Kynd is an Australian range of health and beauty supplements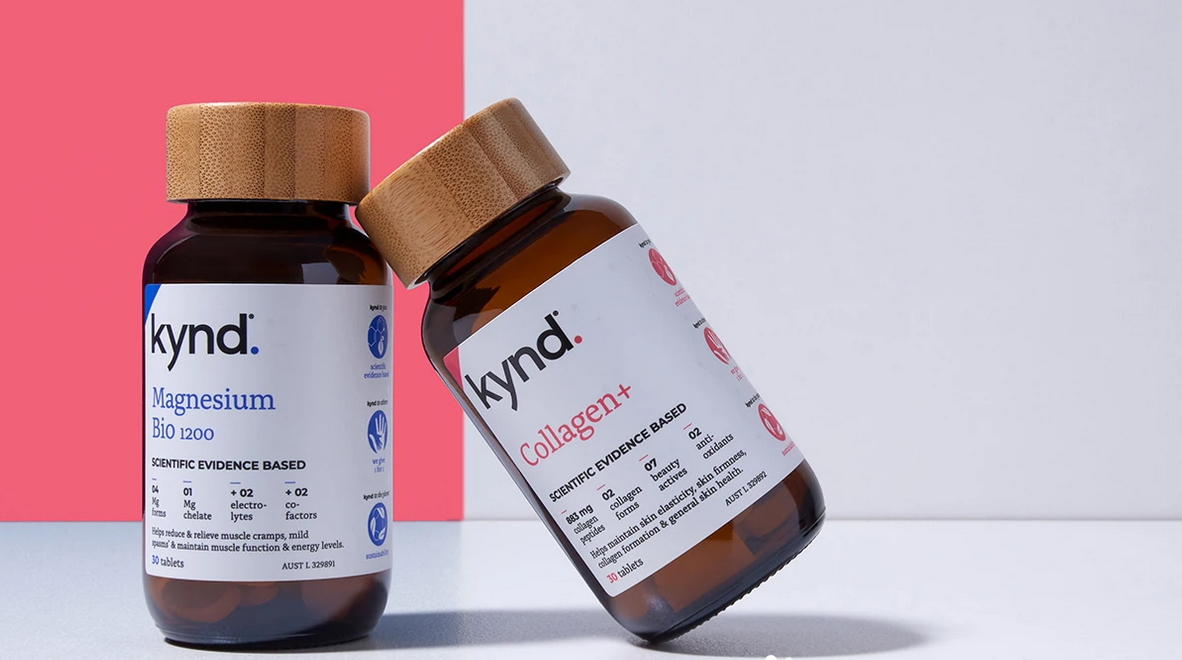 NEW AUSTRALIAN VITAMIN AND MINERAL SUPPLEMENT BRAND LAUNCHES WITH COLES DEAL DURING UNCERTAIN TIMES 

A new Australian supplement brand launched in June with a multimillion-dollar Coles deal that puts its health and beauty supplements on supermarket shelves across the country. 
Kynd is an Australian first – a range of health and beauty supplements based on scientific evidence, with a commitment that for every one product sold, one immunity product will be donated to an Australian in need. To enable Kynd to reach as many people as possible, Kynd leverages the national distribution network of iNova Pharmaceuticals. 
Kynd Founder Matthew Stenmark said the brand's mission was to help people be kind to their bodies, kind to others and kind to the planet. 
"My wife and I travelled through Africa and India and after coming home to Sydney, I wanted to do something that would make a difference to peoples' lives, their health and the environment," Mr Stenmark said. 
"Kynd is the brand and the business model is about being kind to customers with products based on scientific evidence, kind to others with a one-for-one donation, and kind to the planet with packaging that uses a bamboo cap, and glass bottles to be sustainable." 
Mr Stenmark admitted launching a new brand during the uncertain times of 2020 brought challenges. 
As a brand, the original plan was to donate nutritional health products internationally. However, with the recent pandemic, the Kynd team turned its attention domestically and considered what it could do to support fellow Aussies. Consumers will be able to trace where the donations are being made using a code on the Kynd product packaging. 
"Australians were suddenly under financial pressure and maintaining their health also became a priority," Mr Stenmark said. 
"We knew not everyone could afford healthy foods, so we decided to do something to help by creating an immunity product to be donated to Australians in need, such as the homeless." 
Coles Category Manager for Vitamins Daniel Slavin said Australians are prioritising their health and wellbeing now more than ever. 
"At Coles, we have seen the popularity of vitamins soar with the category experiencing double digit sales growth over the past 12 months," Mr Slavin said. 
"We're delighted to partner with Aussie brand Kynd to stock its nutritional supplements exclusively at Coles supermarkets. Coles and Kynd have been in collaboration for over eight months in designing a proposal that is unique for our customers. 
"We're also proud to be working with suppliers like Kynd who share in our goal to help Australians lead happier and healthier lives, and our commitment to sustainability by giving back to communities in need and producing sustainable packaging." 

https://kynd.life/